By Joyce Lee
When he was diagnosed with Alzheimer's disease in the winter of 2013, Bill Lyon's reaction was to write. A retired sports columnist who had written for the Philadelphia Inquirer for over 30 years, Lyon decided to pick up his pen once more, though this time to cover his battle with the "insidious disease" he called "Al" instead of battles on the football field.
"My intent is to write until . . . well, until I can't," he wrote in his first column.
Since then, Lyon has penned a series of pieces on what it's like to be diagnosed and live with Alzheimer's disease. From developing a tremor that makes it difficult to eat neatly, to learning to accept the use of a cane to walk, to giving up his 42-year-old home to move into a continuing care community, Lyon has recounted his journey with equal parts honesty, humor, and unrelenting spirit. The mantra he often repeats is: "Resist. Persist. Never, ever give in."
Lyon's latest column, published on October 5, 2017, in the Inquirer, is no different. He's still fighting, even as he describes being "held captive by Al" and notes it's been four years since his diagnosis. Even as he reveals how Al is taking away his ability to construct paragraphs and sentences. But "I am trying," Lyon writes. Though Al is robbing him of many things – including the ability to communicate – he notes there are still things worth fighting for, and that "you don't ever, ever, ever, ever quit."
"You can either curl up in the corner and wait to die or you can get up on your hind legs and knock the crap out of somebody or something. I chose the latter," he explains.
Lyon's column is joined by one from his physician, Jason Karlawish, "the man in the white lab coat." Dr. Karlawish, co-director of the Penn Memory Center, writes about Lyon's "wisdom" and courage, and what he has learned about being a patient from listening to Lyon and his words.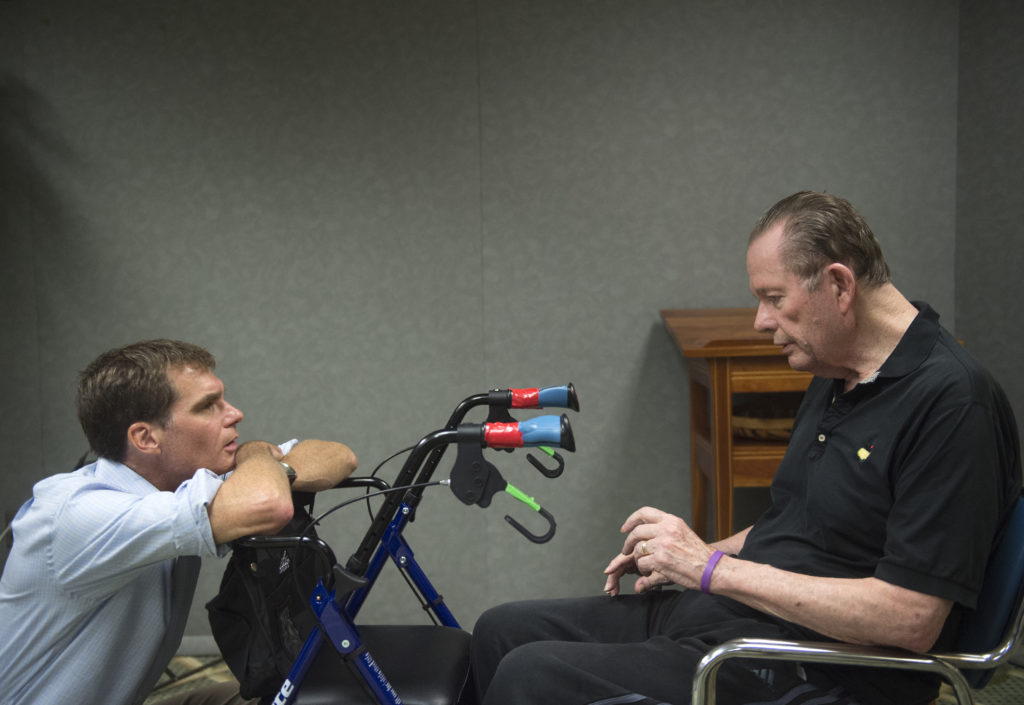 "The stigmata of Alzheimer's is a cruel mark upon a person," Dr. Karlawish notes. However, Lyon sought to change that. "He decided to change the culture, to challenge the norm that we avoid people with Alzheimer's, a norm that makes the person with the disease feel ashamed and so hide from others, and so feel more shame."
Lyon's insistence on continuing writing – and fighting – and his ability to use words to bring one into the shoes of a patient living with Alzheimer's and inspire conversation surrounding the experiences of having Alzheimer's makes him a champion – a champion of Alzheimer's disease.
"Bill's essays aren't just about living with Alzheimer's," Dr. Karlawish points out. "They're about living with life's burdens."
Dr. Karlawish also notes in his column an example of Lyon's impact: on the day he was to interview Lyon in his home at the continuing care community, a woman recognized Lyon in the lobby.
"I love your columns," the woman had said. She explained how her husband had passed away from Alzheimer's. "Everything you said, it's so true." And then she hugged him.
As Dr. Karlawish describes it: "Bill took a big and uncommon risk, and his sacrifice is our reward. We feel not only our sufferings, but also the sufferings of others. We are Bill. And Ethel. We are the woman in the lobby moved to embrace him."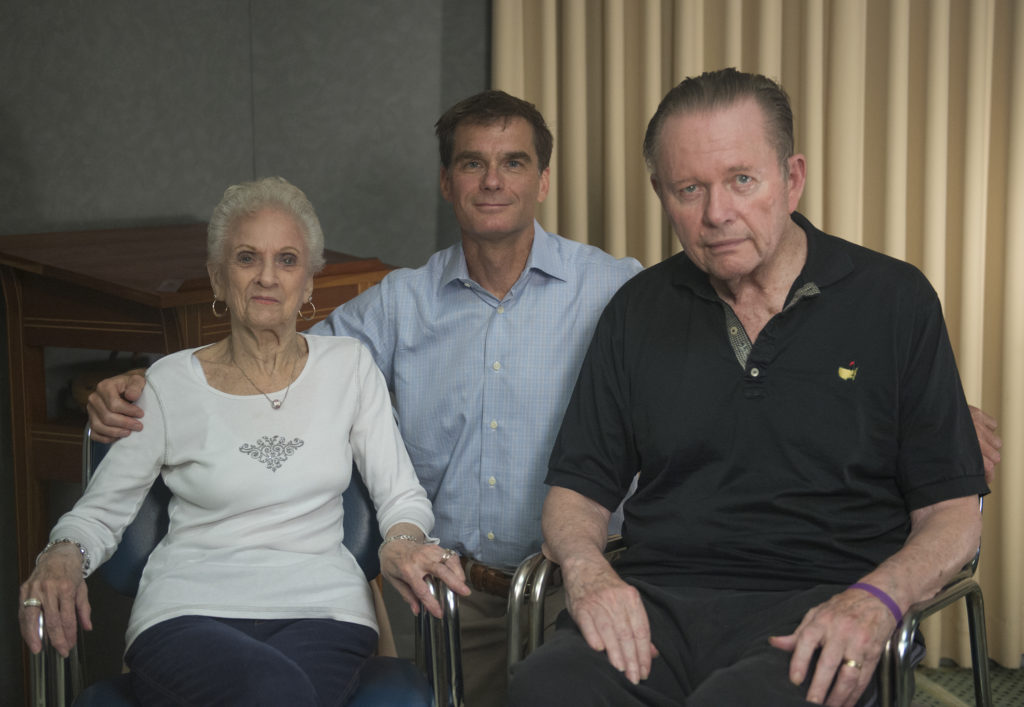 In the on-camera interview that Lyon agreed to hold with Dr. Karlawish, Lyon is seen answering a question about the two different writing careers he has pursued – one as a sports writer and one as an "autobiographer of [his] disease."
"Which one do you think you will be remembered for?" Dr. Karlawish asks.
"That's easy," Lyon responds, "because a man came up to me at one of those charity events, and he said: You know, if you can go your whole life and make one memorable thing, then you've had a well-spent life."
"And do you think that your memorable thing are these columns and writings about having the disease?"
"Yes…because it's affected so many people and in such an impassioned way."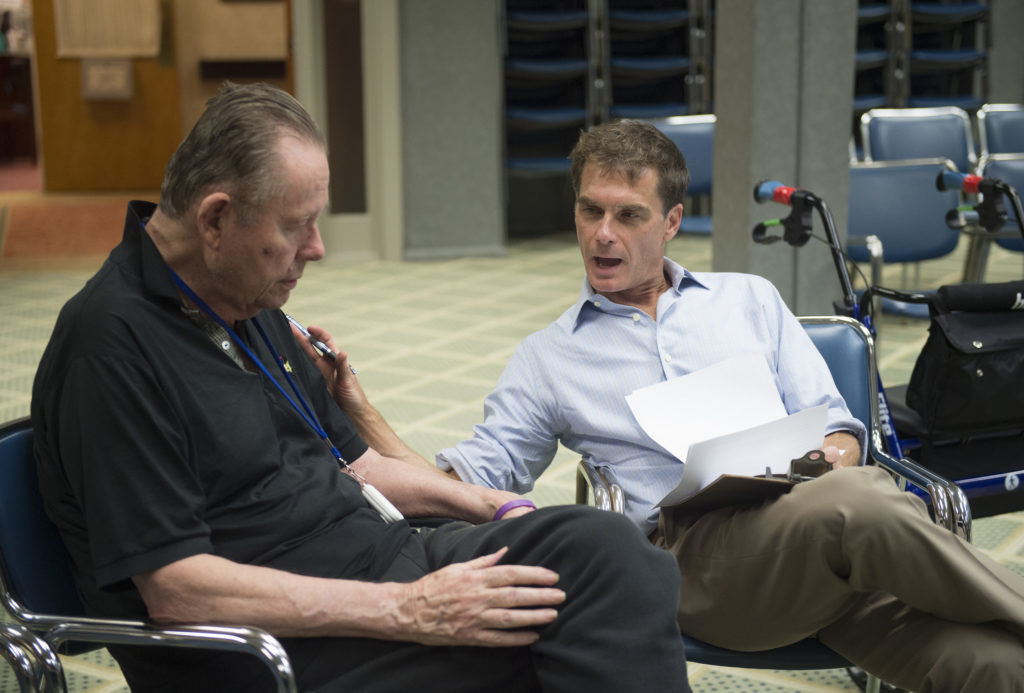 Making Sense of Alzheimer's depends on donations to produce videos like this. Consider making a donation today.