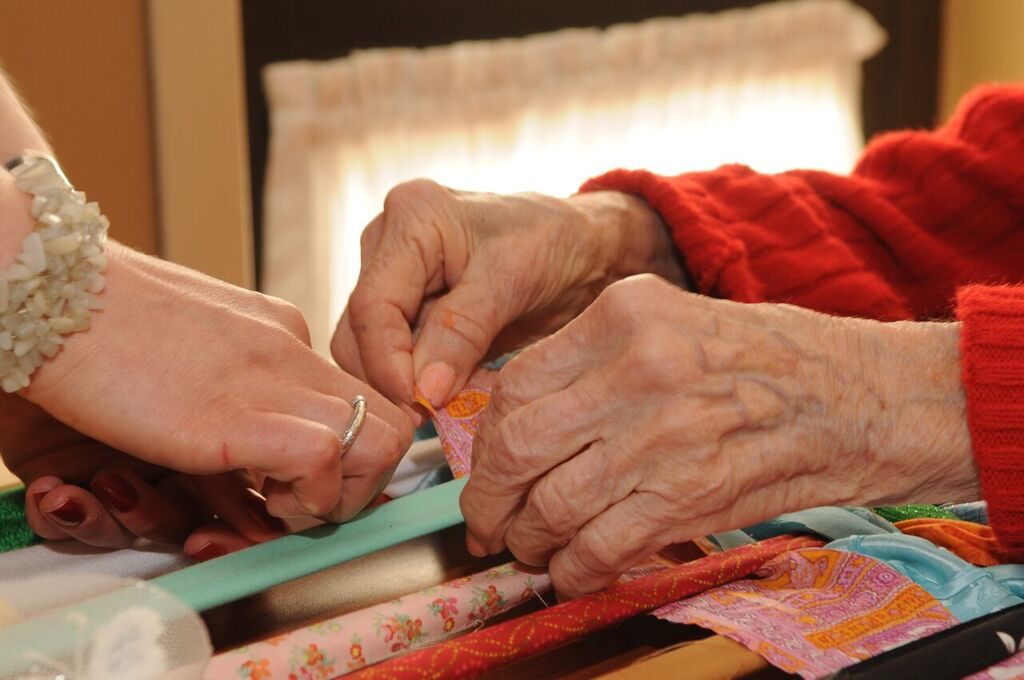 After a 35-year career teaching art, Susan Jewett still finds joy in standing at her husband's side to soak in a museum exhibit.
It's a shared interest they've had for four decades of marriage, and one that not even his diagnosis of Alzheimer's disease could slow down, thanks to programming provided by ARTZ Philadelphia.
They're "a beam of sunshine in a somewhat darkened world," Jewett said of the programs, which invite dementia patients and their loved ones to view and discuss art together.
"I saw him come alive in a way that I sort of haven't seen in a really long time," Jewett said of her husband's first ARTZ program. "His responses were so delighted and delightful that it was a real pleasure to share this time together in a structured setting where everybody is equal."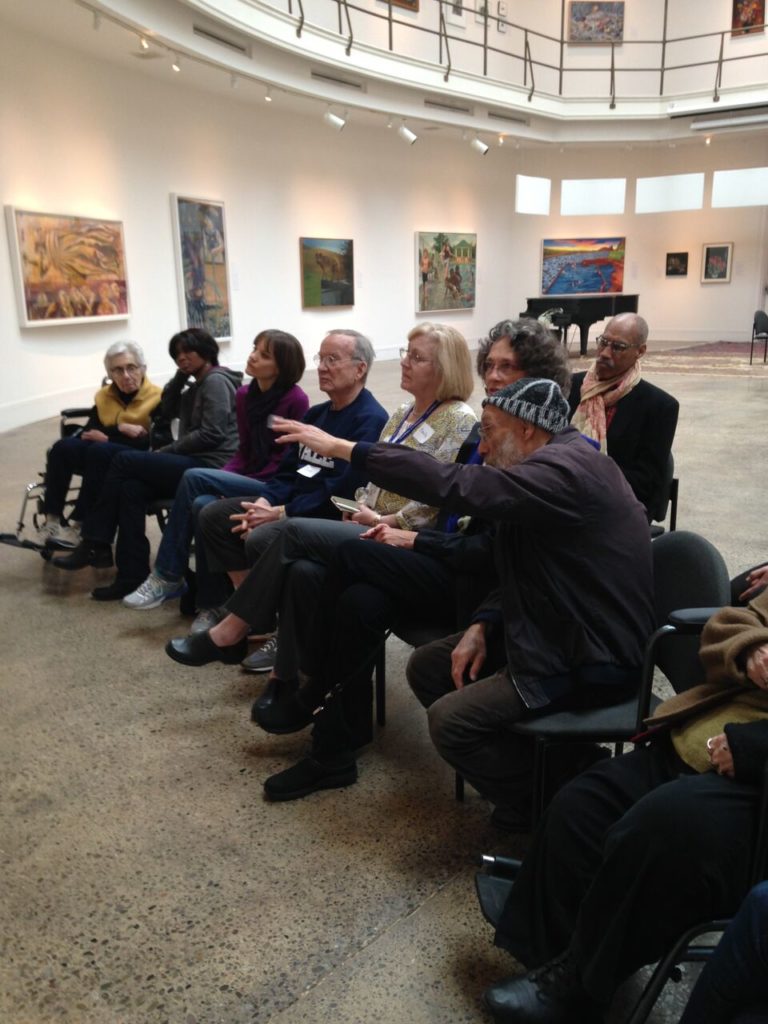 Two years after that first visit, both husband and wife will have their own works on display at "Seeing Hope in Color," ARTZ Philly's second such event, running Oct. 31 through Nov. 18 at Chestnut Hill College.
ARTZ Philly organizes several programs each month, both visits to art museums and hands-on programs for creating art, for those with dementia and their "carepartners," a term used by the organization to describe caregivers.
"Our goal is to create an hour of meaningful, enjoyable — if we really do our job right — transporting activity," ARTZ Founder and Executive Director Susan Shifrin said.
Pieces to be exhibited include collages, watercolors, paintings, 3-D pieces and mobiles, Shifrin said. Jewett and her husband will have group weavings, sculpture, and mono prints in the show.
The weavings are part of an ARTZ community project in which volunteers, including local students, worked with program participants to create these large-scale works. About 20 will be on display.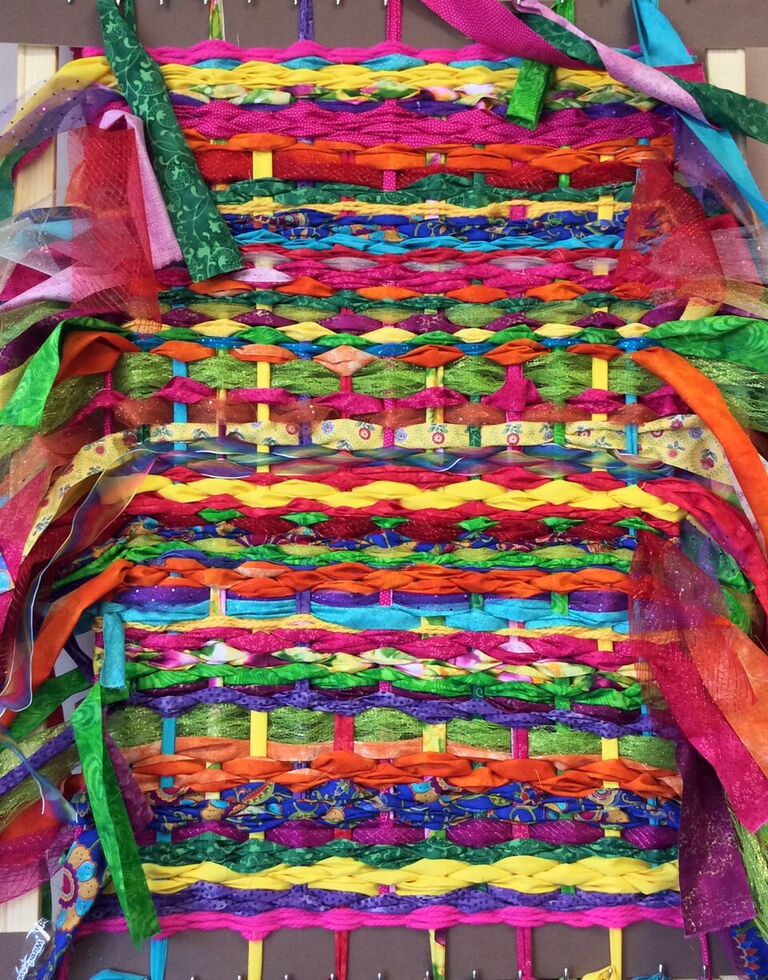 Also featured in the program will be the work of two photographers who have documented ARTZ programs throughout the last year. Shifrin said the photos will be juxtaposed in large scale adjacent to the work of the artists.
"Someone with a recent diagnosis would … come and feel comforted by the fact that there is a community full of opportunities," said Shifrin.
There may be some generalizations about whether those with dementia can learn, do new things, and be creative, Shifrin said, adding that the answer is a resounding "yes, yes and yes."
"Our organization is focused on creating or bringing attention to an alternative narrative, which is: Obviously no one wants to get a dementia diagnosis. But a dementia diagnosis is not an immediate sentence to loss of reason to live, not an immediate sentence to loss of capability…" she said. "[A dementia diagnosis] does not mean that someone's identity comes to an abrupt demise. It means that someone's identity evolves and changes. We need to understand that part of understanding dementia is expecting those changes, and providing open doorways."