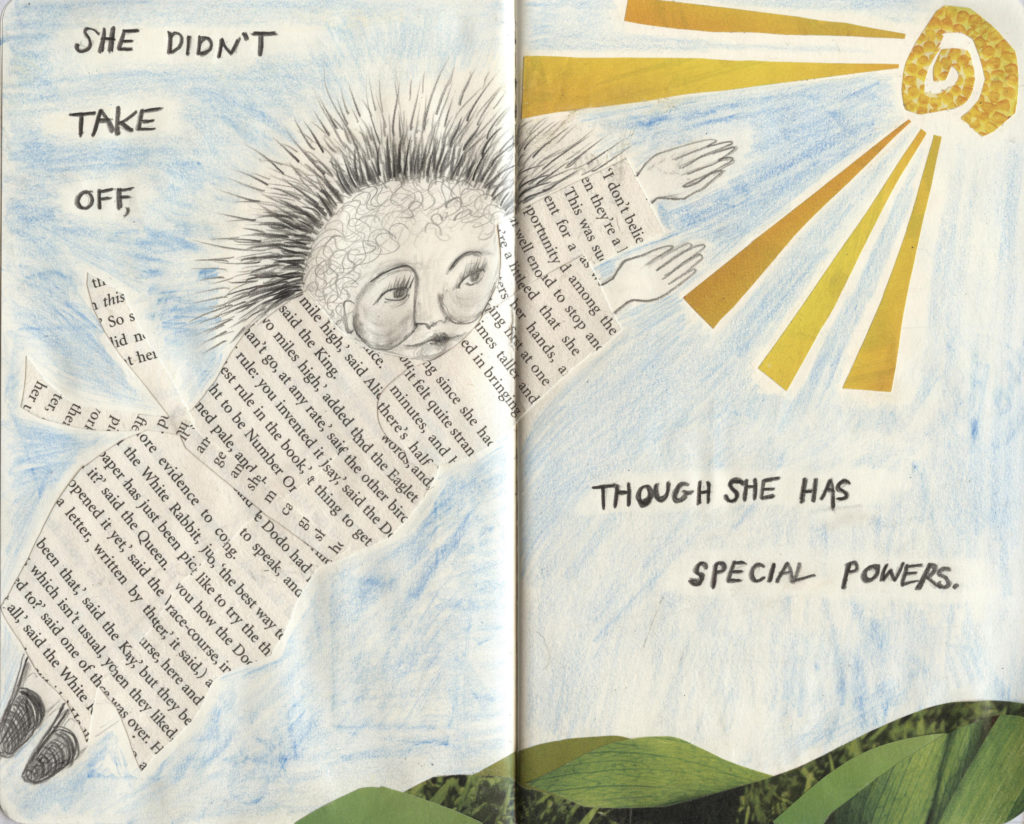 When Dana Walrath's mother, Alice, came to live with her in 2008, she didn't know that it would lead to a full-time life of making art that shares her mother's story. Dana now is the author of "Aliceheimer's: Alzheimer's Through the Looking Glass," a graphic novel depicting Alice and the middle stages of Alzheimer's disease.
"It's been a very good journey, because it's given me so much," Dana said. "My life has really shifted through dementia."
"Aliceheimer's" marries the story of Alice's time at Dana's home with graphic illustrations made from pages of Lewis Carroll's "Alice's Adventures in Wonderland." The vignettes are short, just a page or so each, and the images illustrate Alice in various stages of temperament.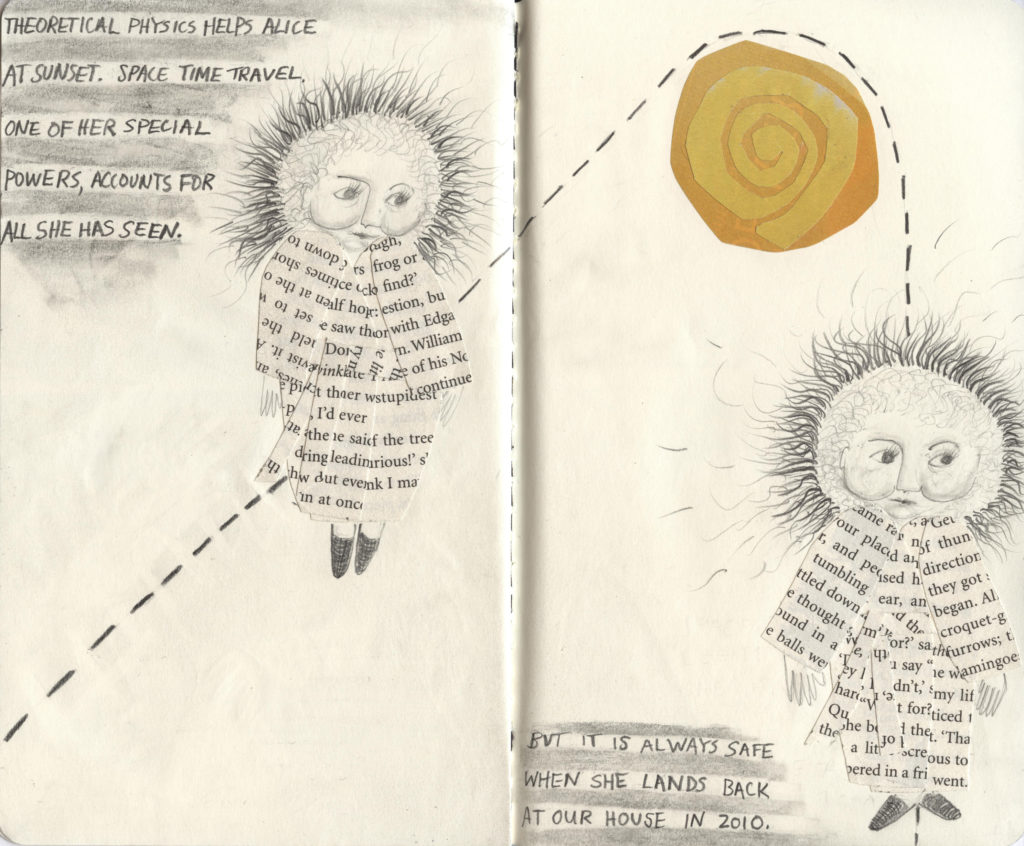 The graphic novel medium was a favorite of Alice's, and the vignette format allows for busy caregivers or their loved ones to read either individual stories or cover-to-cover.
What does she hope the book will provide?
"Real practical, down-home advice and compassion about how to get through the day."
"Aliceheimer's" came together rather piecemeal. It started as a pact with a friend to draw daily but soon was on display as part of the Brooklyn Art Library's Sketchbook Project. The drawings were completed in 2010. The essays were published online in 2011. A publisher expressed interest in turning it into a book, and the rest is in the pages.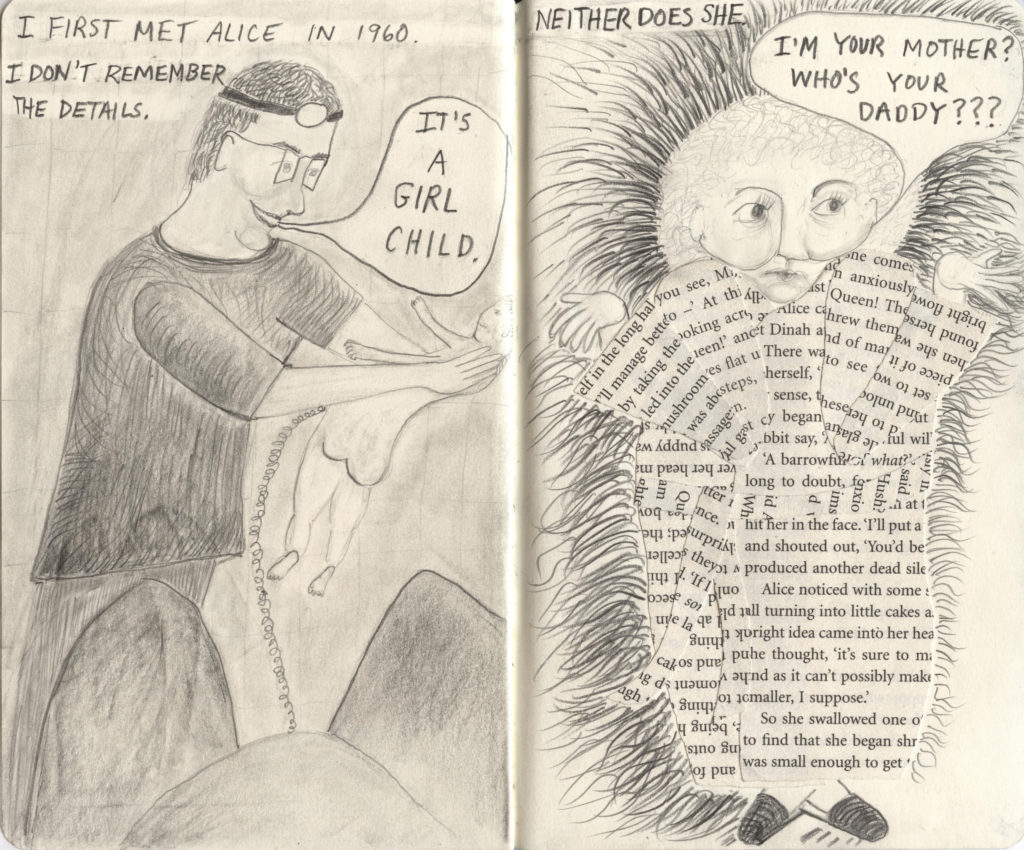 "We dealt with some really tough stuff, [but] we looked for whatever good we could find in it. That meant putting aside the bad things," Dana said. "That's what we can learn from people with dementia: Stop worrying and appreciate what's there."
On bringing Alice into her home, Dana recognized that she had other motivations. She writes in the novel:  "We had unfinished business. I wanted to create a bond with my mother, to redo the past and to fill the hole inside of me."
Dana said she absolutely did fill that hole; through dementia she saw a different side of her mother and experienced so much unconditional love.
"From the power that she just trusted me so implicitly," Dana said. "She knew, even though she didn't know my name most of the time and didn't know I was her daughter most of the time, she absolutely always trusted me and held close to me."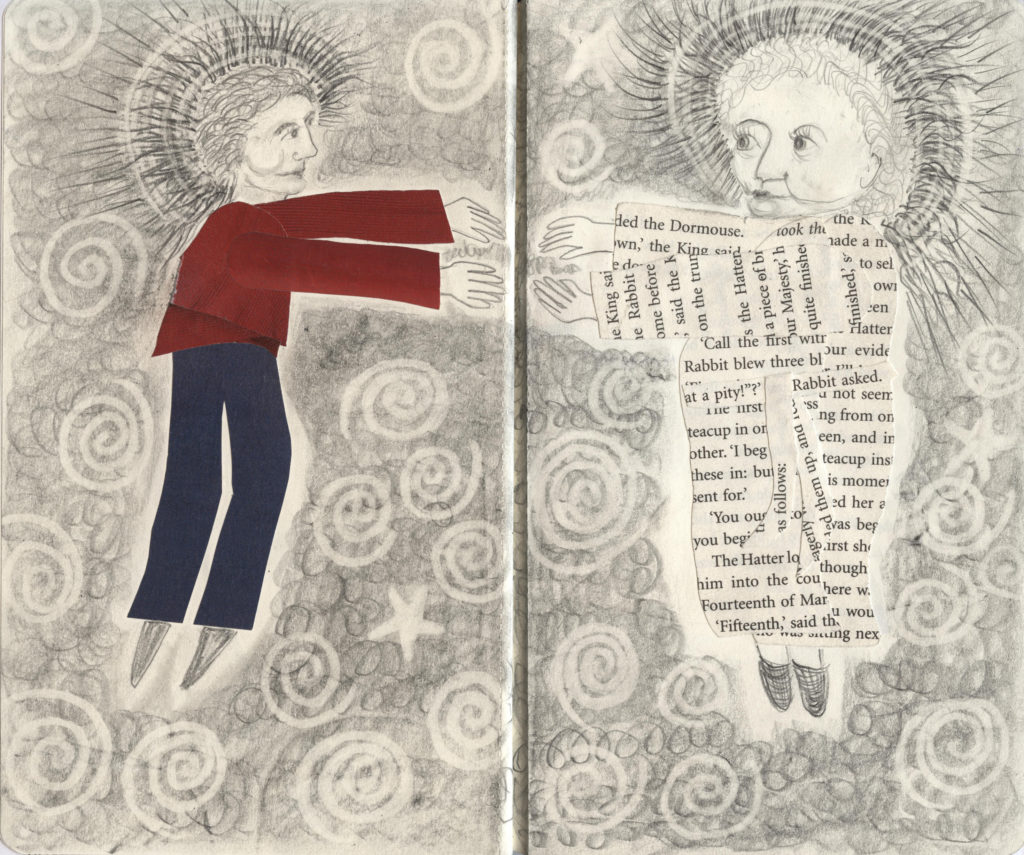 Dana was working as a medical anthropologist when her mother came to live with her.
"Exhausted by years of teaching in medical school, I was the professor responsible for incorporating culture, diversity, death, dying and humanism into the required medical curriculum," she wrote in the book. "The last thing I needed was another hard job."
But during Alice's time in Vermont, Dana changed her path. She pursued her MFA. She became a Fulbright Scholar and traveled to Armenia, where she and her mother trace their roots. She's added to her repertoire another published novel and art installation, and she hopes to bring to fruition a sequel to "Aliceheimer's."
"I have a lot to talk about in terms of the end stages," she said.
Alice was moved to an assisted living facility in 2010 and is now at Living Well Residence.