By Meghan McCarthy 
I was always mesmerized by the life stories of my grandfather.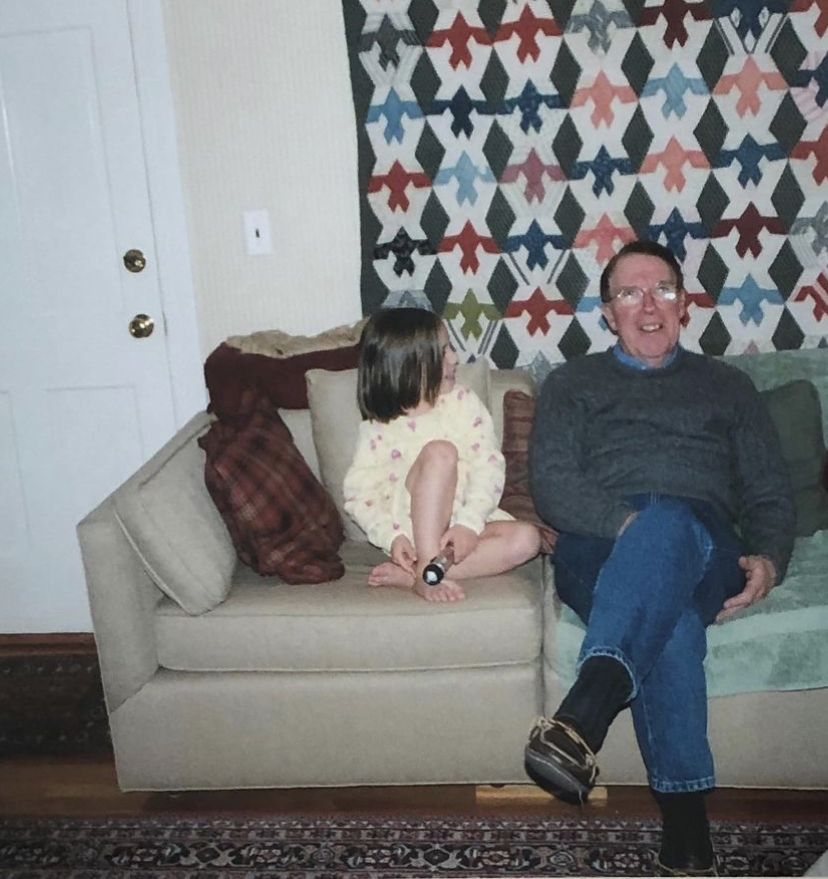 As a young girl, I sat beside my grandfather as he regaled them: being forced to read by his mother (ironic, as he became a devout reader). Moving across the world when stationed in Yokohama. As I grew, these stories became ingrained in my memory. Like a prayer, I could recite his exact wording.
During my undergraduate at Villanova, I wrote for a neuroscience publishing platform focused on enhancing performance. The topic of nostalgic experiences, and its psychological benefits, was one of many topics I studied.
It was then that I first read the work of several researchers at the University of West England, Bristol — Sanda Ismail, PhD, MSc, BSc, Emily Dodd, BSc, PCert, MSc, DPhil, and Richard Cheston, MA, PhD, DipCPsychol — who have devoted their research to better understanding the nature of nostalgic memories.  
Although years have passed, I've continued to follow their work, and felt it was an ideal topic for the content I write at the Penn Memory Center (PMC). So, I reached out to 'across the pond,' to learn more about their work.  
Nostalgic memories are meaningful and personalized memories of the past that have a positive effect on an individual. They tend to be about a specific event or period in a person's life and often have a social aspect.
For individuals with Alzheimer's disease and related dementias (ADRDs), nostalgic memories are often preserved. Because they are a form of long-term memories, it is easier for individuals with ADRDs recall them as they are reinforced through years of recall.
Thus, while counterintuitive to use memories to help individuals with memory related disorders, nostalgic memories pose unique benefits for individuals with ADRDs.
Nostalgic memories allow individuals with ADRD to feel participatory and connected with those around them.
When I asked the group about the impact of nostalgic memories, Dr. Ismail explained: "If people with dementia feel introverted because they struggle to engage in conversation about the present, evoking a nostalgic memory can bolster their self-esteem and help them reconnect with individuals around them."
Specifically, their research has shown that nostalgic memories increase feelings of social belonginess and control.
Like a round-table chat, Dr. Cheston added: "Discussing nostalgic memories can make you feel closer to people in the present. Yet, they also bring you closer to the people of your past."
Immediately, I thought of my grandfather. While he was usually a listener, his eyes always lit up when I asked him questions about childhood.
Beyond social benefits, nostalgic memories boost self-esteem.
With a smile and clear passion for the topic, Dr. Dodd broke down her research findings: "We've identified that nostalgic memories help people feel better about themselves. They help people remember who they are, their life meaning and purpose, and a heightened sense of self."
Notably, Dr. Ismail's research has shown that individuals adopt a 'protagonist identity' when recalling nostalgic memories.
"Whether it's visiting Buckingham palace or attending a birthday party, they become a protagonist in their story," said Dr. Ismail. "With over the 50 million people in the United Kingdom, they are the person invited to go. Remembering this makes them feel valuable."
As the only American in the group, I internally laughed at the Buckingham palace reference.
Beyond self-esteem, recalling nostalgic memories may help individuals with ADRDs cope with their diagnosis.
Because ADRD diagnoses can be frightening, individuals with dementia often repress and forget certain aspects of their diagnosis. The team's research has shown that nostalgic memories can help boost this knowledge.
Dr. Cheston immediately heightened my interest when he said: "Interestingly, we found that when you ask people to remember a nostalgic memory over an ordinary one, they are then better able to remember facts about their dementia."
So, given these benefits, intentionally prompting nostalgic memories may benefit individuals with ADRDs.
This can be done in many ways, ranging from sights and sounds to tastes and smells.
For interested caregivers, prompting nostalgic memories in individuals with ADRDs should be personalized and tailored. Think about what your loved one may cherish most.
For my grandfather, this included family photo albums, mint chip ice cream cones, and visiting Tufts University (his alma mater).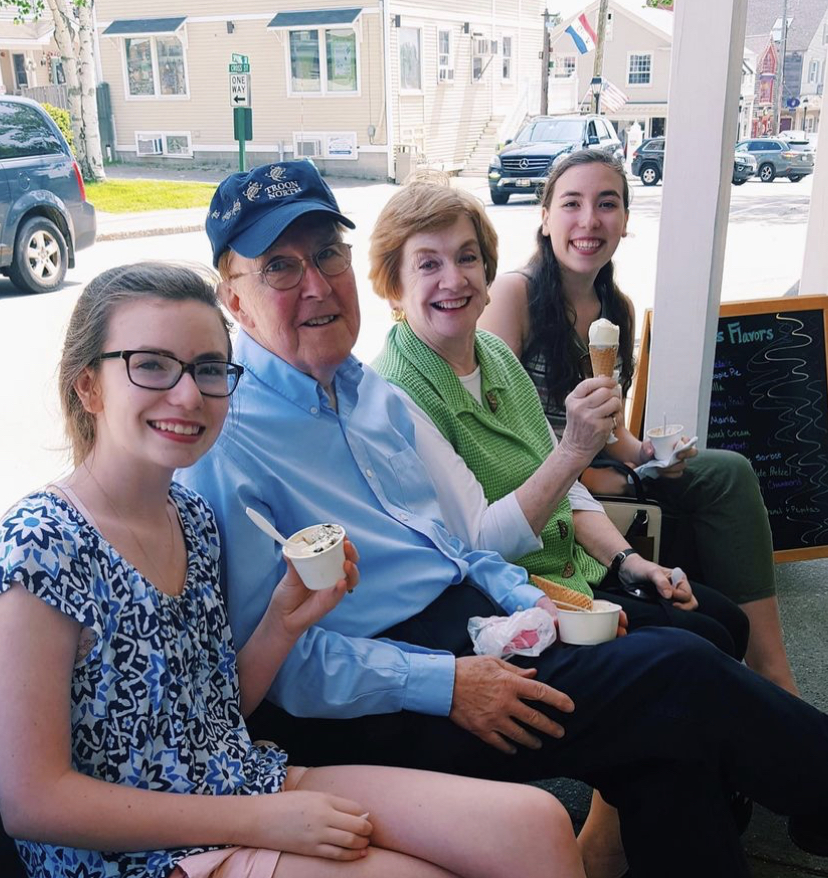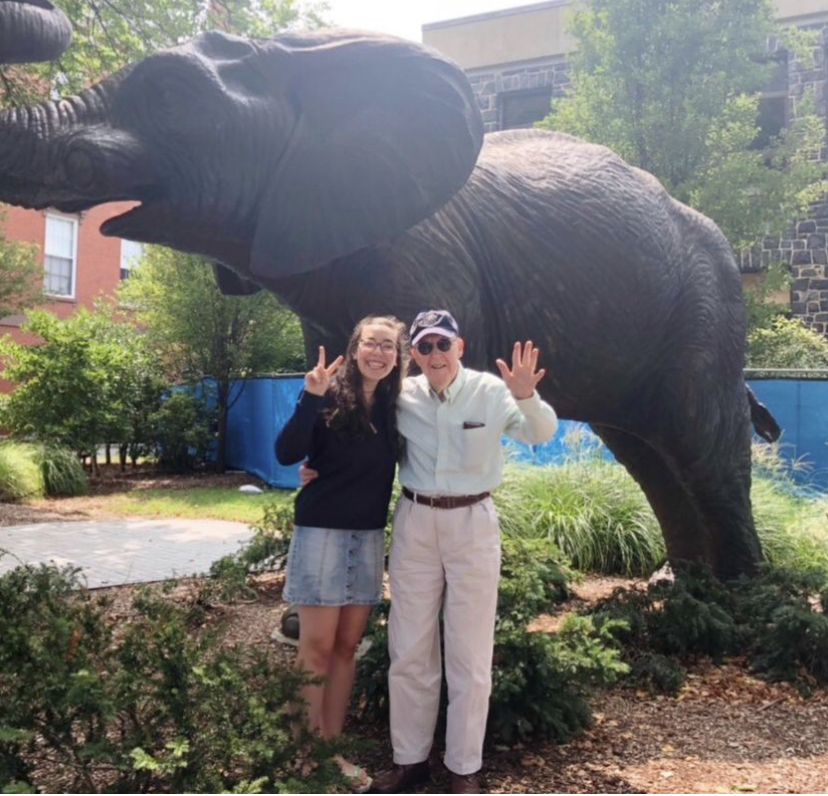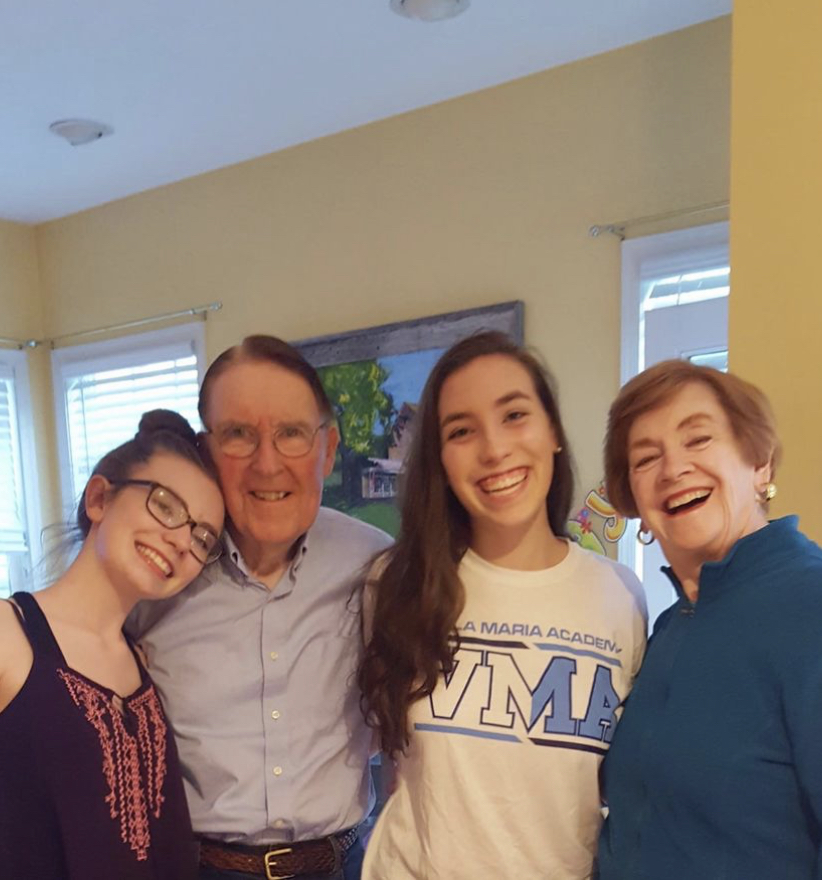 Clearly moved by the individuals she's worked with, Dr. Dodd cited a memorable example from her own work: "One lady collected a little box of soap whenever traveling. They were pretty, with innate shapes and smells. And when she smelled them, they evoked nostalgic memories, like going to the opera during a trip to Italy."
Further research is needed to structure nostalgic memories as a formalized method of therapeutic care for individuals with ADRDs.
Because of their personal nature, clinical interventions are likely best done with a trusted person, such as a caregiver, as opposed to group setting.
However, nostalgic memories can be bittersweet and don't benefit everyone. Individuals with intense traumatic memories may find it particularly difficult.
When I asked the group about their thoughts on this, Dr. Ismail explained: "For people who are habitual worriers, or worry specifically about what they've lost, nostalgic memories can evoke negative emotions. But, even in this group, nostalgic memories are redemptive: when tied to a negative memory, people usually still end with a positive feeling."
Throughout the progression of my grandfather's dementia, my family intentionally prompted nostalgic memories using many methods.
My favorite prompt involved a small orange cuddler.
A gentle man, it seemed all animals gravitated to my grandfather. 'Snubby,' his childhood cat, was a frequent topic of conversation as his dementia progressed.
So, when I got a kitten, her first long distance trip was up to Boston. "She's just like Snubby!" he exclaimed while cradling her.
Like me, she found the greatest comfort in sitting beside him.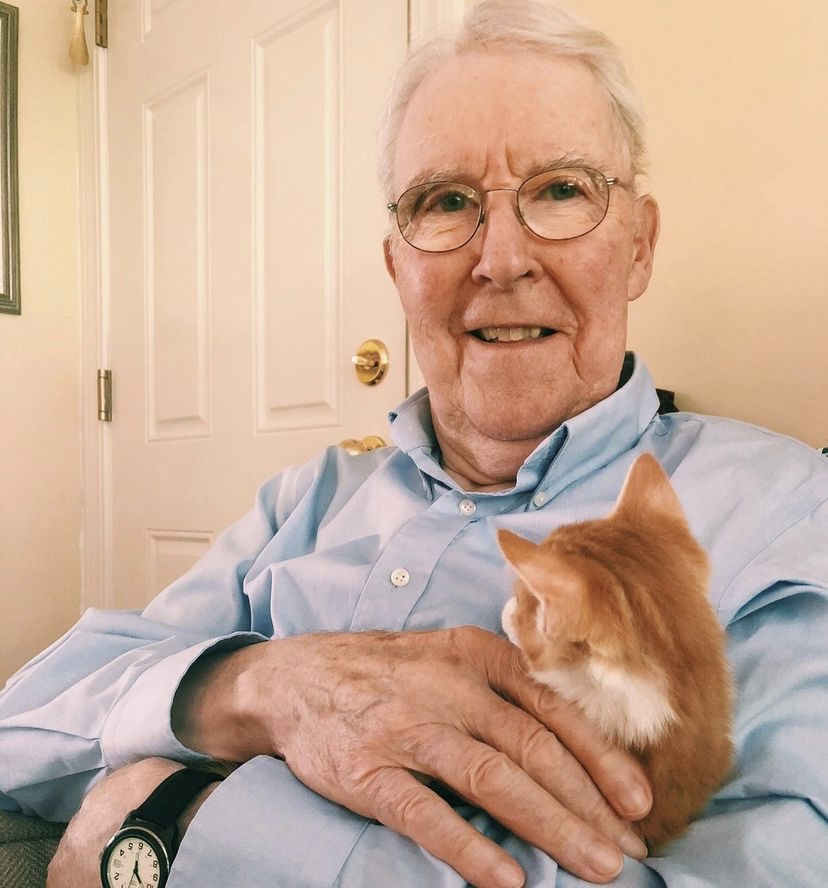 If interested in learning more about the work of Drs. Cheston, Dodd, and Ismail, please click their names.
Beyond their work, the team would like to highlight the research pioneers in nostalgia, Professor Tim Wildschut, PhD, and Professor Constantine Sedikides, PhD, at the University of Southampton, UK. Professors Sedikides and Wildschut have researched the benefits of nostalgia in the general population for 20 years and have collaborated closely and supported the team at UWE Bristol to bring research into the benefits of nostalgia to people living with dementia.   
This article is dedicated to my grandfather, William MacDonald, whom I love and miss dearly.