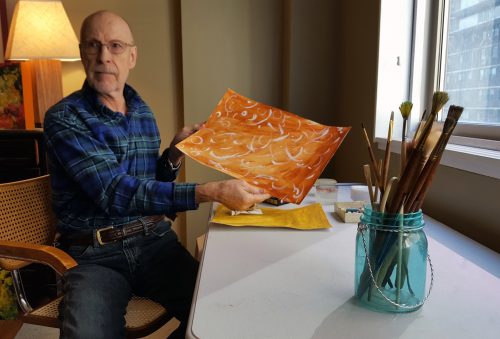 Donald Nye has always had a curious brain.
When he took up woodworking at a young age, he skipped the cigar box and took on a grandfather clock as a first project.
The apartment he shares with his wife, Corinne Sylvia, is a gallery of the projects that followed: a console table by the door, a pair of small coffee tables by the window, a set of drawers for his fountain pen collection.
Nye retired from his hobby as Alzheimer's disease took away the steady use of his hands, but his curious brain remained. So in late 2015, he picked up the brush.
"As my brain went, I had to have an outlet," he said.
A curious trial quickly turned into part of his daily routine, with the amateur artist completing at least two paintings in a single day.
"I enjoy it, and as I enjoy it, my speech is much better," he said.