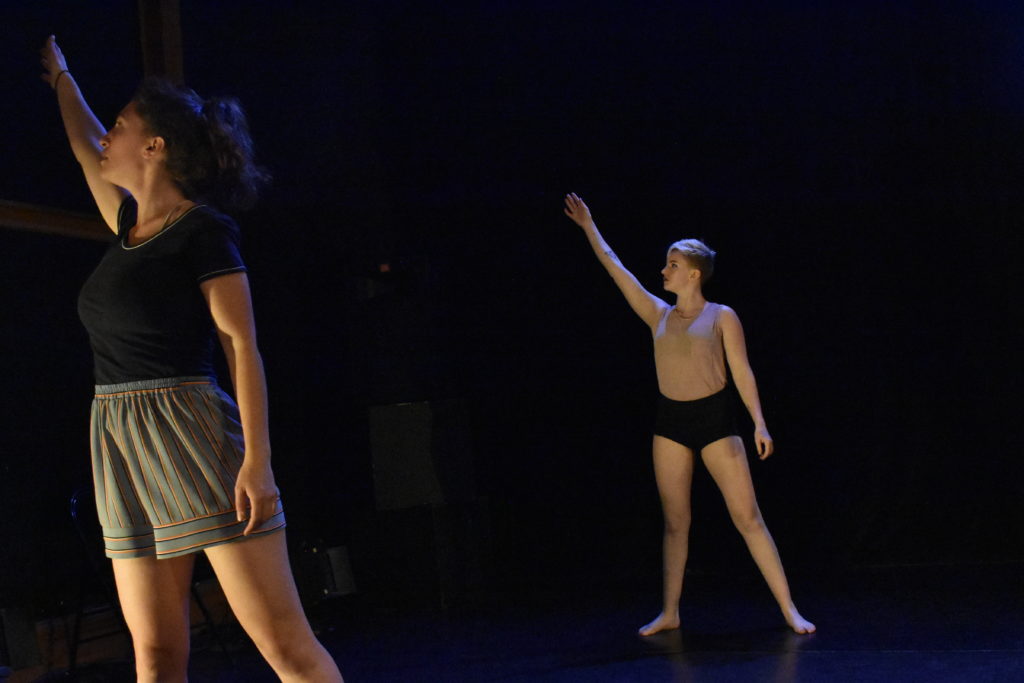 Bodies and limbs fly about the stage at Philadelphia's Community Education Center, contorting and curling into postures of stress and anguish, breaking into a scene where one character blurts out "I have cancer."
This is The Edge, a new performance from Philadelphia-based dance theatre troupe, Almanac, centered around caregiving and terminal illness is set to debut at the Philly Fringe Festival this September. The show features an array of styles and mediums from interpretive dance, theatre, acrobatics, recordings, and live music.
The performance, co-produced by Mia Rocchio and Desirée Hall, is heavily based on interviews with loved ones suffering from terminal disease and their caregivers. Rocchio and Hall developed the idea this past spring after they bonded over the fact they were two people in their early 20s with experience caring for loved ones with serious conditions.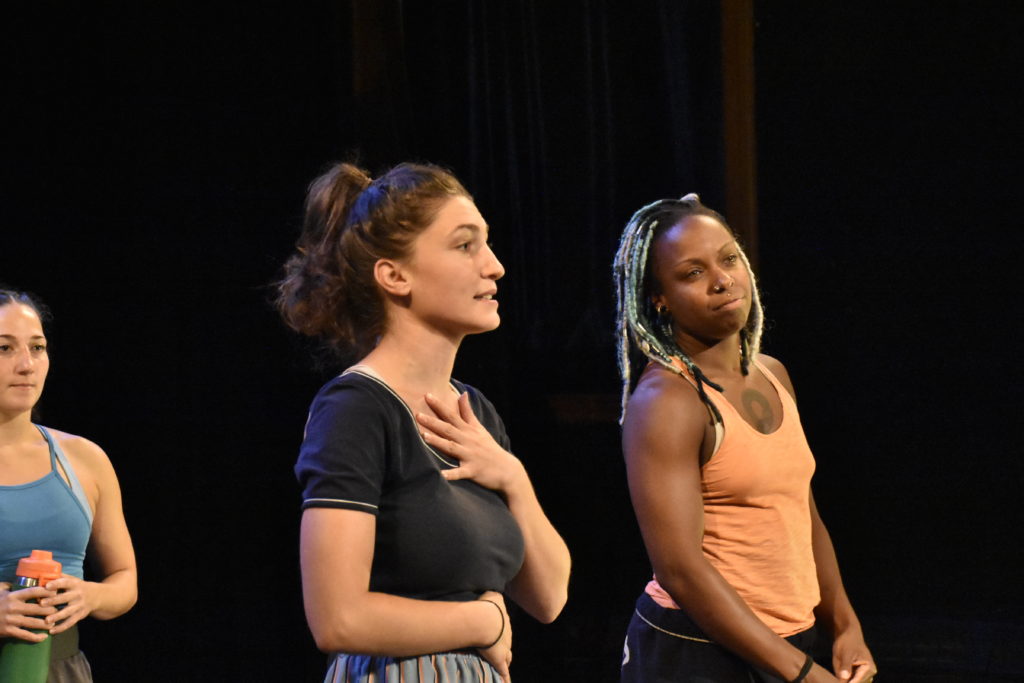 The show, Rocchio explained, would be formed by documenting Desiree's experience caring for her partner, Shary, who had stage 4 breast cancer, and Rocchio's experience with her father's battle with Alzheimer's.
Rocchio was a sophomore in college when her father was diagnosed in 2012, but he had been exhibiting symptoms throughout her high school years. After the diagnosis, she and her mother would try to learn and take advantage of resources like support groups, only to shy away from them later.
"I think there was a little bit of denial for both of us," she said.
In preparation for The Edge, Rocchio interviewed her mother, an intense process. Between waiting until the last day of her visit to conduct the interview and the process of recording, Rocchio said she was very aware and cautious about the split between showing someone's story and her relationship with her mother.
"My mom's a very private person, I was really aware of maintaining her privacy, while also objectively as an artist knowing what I needed to make the experience true and real," she said
Through the creative process and the interviews, Rocchio said she has come to a greater understanding and openness with her father's disease.
"Now I think it's easier for me to read about what the different stages are and where he's at," she explained.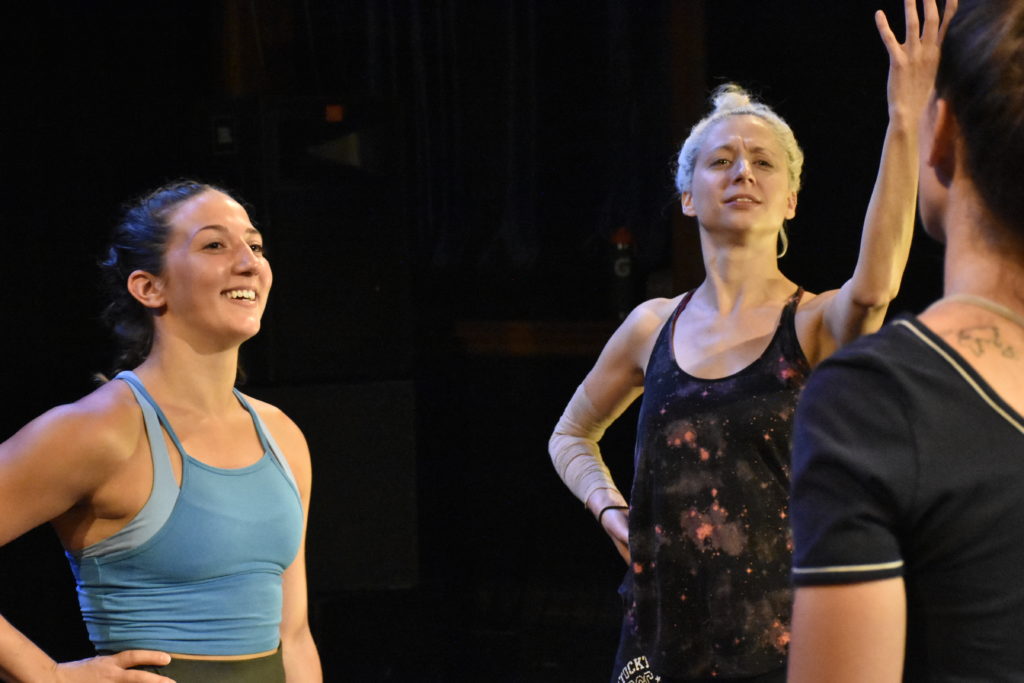 Hall was thrust unexpectedly into her role as a caregiver at 25 when she learned of Shary's diagnosis. She and her partner's life were changed completely adhering to a strict schedule of treatment and doctor visits. But through producing the play, she found herself able to communicate their perspective in a new and liberating way.
"I never expected to be shocked by some of the things she said [in the interviews], but I was. Then hearing it again in rehearsals…I was actually able to sit back and put myself exactly where she feels."
Alzheimer's is no stranger as a subject on stage or in art galleries, but The Edge combines a broad range of mediums without a specific narrative to watch or still object to view. The performance latches onto these visual components but also looks to express the physical aspects of the disease, of what it takes away and leaves behind, through movement.
People with Alzheimer's and other causes of dementias can often retain certain physical abilities and perform tasks, like drawing or playing music, even while the disease progresses. Rocchio finds that her father is still able to express himself with his gestures, "He's an old Italian man, so he always used his whole body," she said, and his drawings.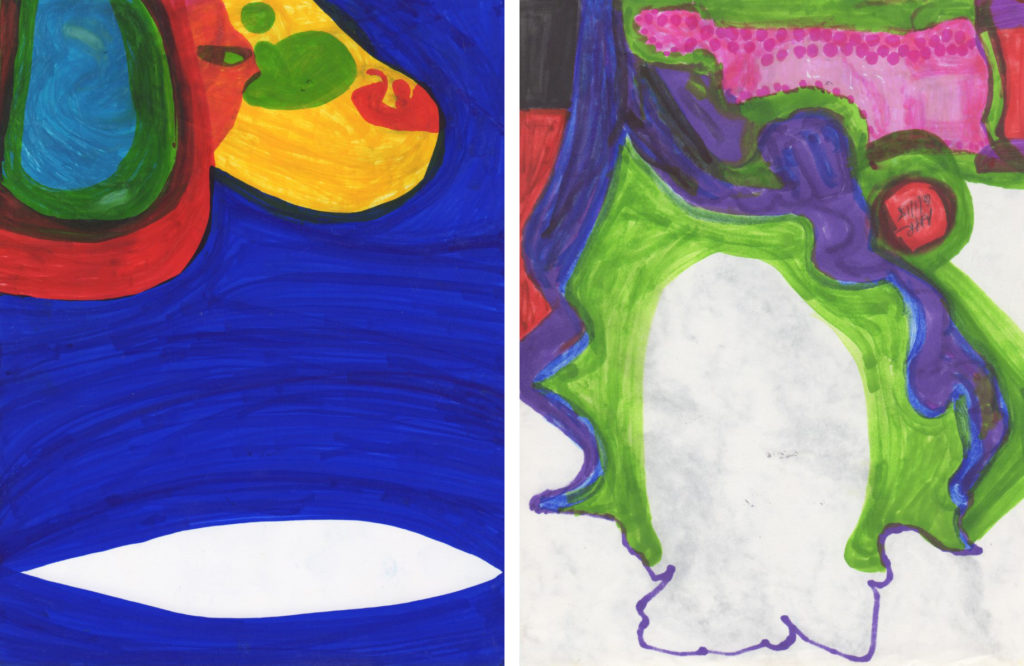 Where Rocchio found some of her father's physicality as an example of the life he can still show, her mother's body language often expressed the opposite.
"Her experience of this is very prominent in her body, she goes to physical therapy now because all this grief and stress and depression have taken over her body," Rocchio, said. "It's a balancing act between caring for that person…and staying connected to your reality."
The Edge is unique in its focus on the caregiver and the partnership they have with the person battling the disease. A larger purpose of their production is focused around creating an open and honest forum to talk about the diseases the place such a weight on those managing their symptoms and treatment and their caretakers.
"All that weird awkward conversation that does happen and people avoid, we want to put that in front of people's faces," Hall said.
After the first pay-what-you-can preview on August 27, two people approached Rocchio after the show.
"They came up and gave me a hug…they said they had never really seen anything like this before," said Rocchio.
The show will run until September 12 at the Community Education Center on 3500 Lancaster Ave. Click here for more information and tickets.